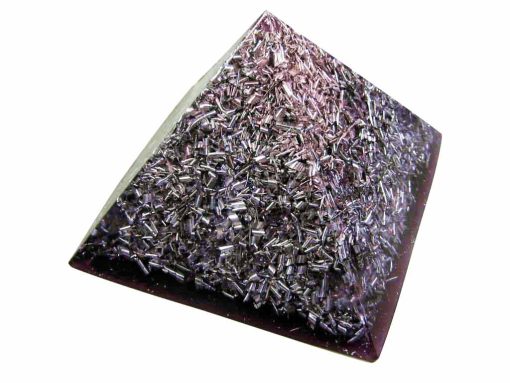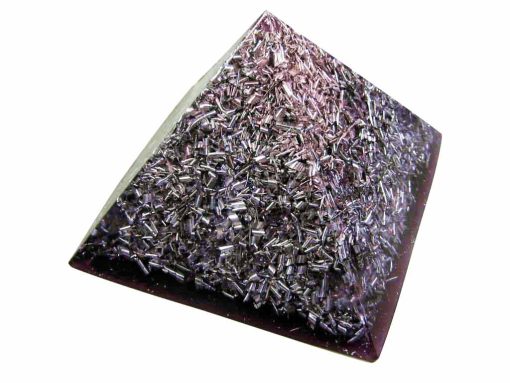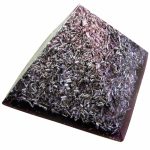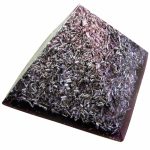 Orgone Pyramid HHG
$85.00
The Ctbusters HHG is based on the original design by Don Croft. It is 4.25″ tall, 6″ along the base.
Orgone Pyramid HHG
Additional information
Reviews (20)
Orgone Pyramid HHG
The Ctbusters HHG is based on the original deour-sided onesign by Don Croft. It is 4.25″ tall, 6″ along the base. The matrix (resin and metal) is made with aluminum shavings and clear resin that has a slight violet coloring. The four-sided HHG has five double-terminated crystals. This HHG is available with the Powerpack upgrade.
The interaction of the organic resin and inorganic metal creates Orgone. This corresponds to the alternating layers of organic and inorganic materials in a Reich Orgone Cabinet. Further orgone production results from the piezo-electrical effects of the crystals being compressed by the resin as it shrinks during curing.
These are ogone generators that convert negative orgone into positive orgone. We believe that negative orgone attaches itself to electromagnetic frequencies, piggy-back style. It's not the radio frequencies that are making us ill, it's the Deadly Orgone Radiation that comes with it. Orgonite converts that bad orgone into Positive Orgone Radiation, which is also known as Prana, Chi, Life Force and by other names. Orgonite devices such as these HHG's act as purifiers. They do for energy what air purifiers do for air!  These devices can be placed anywhere you want to clean the ambient energy; home, car work, wherever.
The HHG is an Orgone creation/balancing device. It is indicated wherever you want to balance DOR (deadly Orgone radiation) into good Orgone. We use them to balance the energies emitting from HAARP-type arrays, 'cell phone' towers, any sources of bad energy.
In the home, car, garden, office or anywhere, the HHG transforms bad energy into good. People report that having an HHG nearby transforms grumpy people into cheerful people and lifeless plants into healthy plants. Kids and pets love them, too. Bury one in your garden and expect your plants to thrive.
They bust the heck out of EMF generating sources, too
These are hand-made and are not perfect! There may be minor imperfections in the surfaces or they may be slightly larger or smaller than advertised. That said, they are quite beautiful.
Additional information
| | |
| --- | --- |
| Weight | 3 lbs |
| Dimensions | 6 × 6 × 5 in |