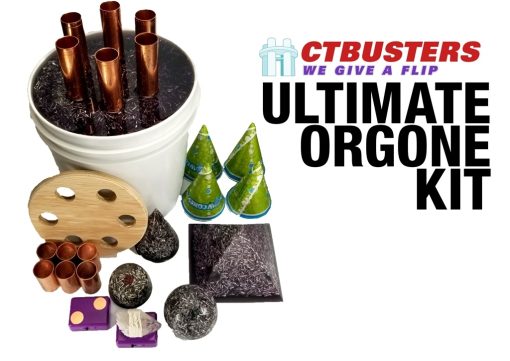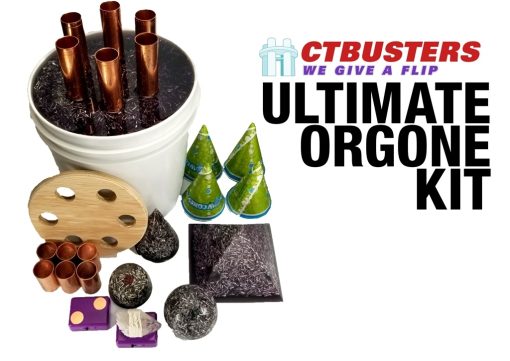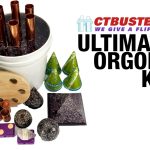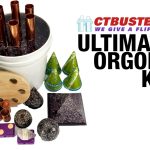 Orgone Kit, Ultimate
$695.00
This kit contains 1 Cloudbuster kit, 1 9-Volt Succor Punch, 1 Basic Zapper, 1 Buck-Naked Tower Buster, 1 Pyramid HHG, 1 Dolphin Ball, 4 Tower Busters and one Magnetic Tower Buster.
Orgone Kit, Ultimate
Additional information
Reviews (4)
Orgone Kit, Ultimate
The kit is built around an original, CTBusters Cloubuster, Don Croft-style.You get the base, copper connectors and wooden top-spacer. You supply the long pipes. See the Cloudbuster Kit page for more details on completing the Cloudbuster.
Also included is a 9-Volt Succor Punch which when used in conjunction with the Cloudbuster produces amazing results. Boost your Cloudbuster effectiveness with this Succor Punch!
Four Tower Busters are included for your yard, or for gifting local cell towers and the like.
Use the one Magnetic Tower Buster anywhere. I like to stick them to the bottom of my electrical box, outside, next to the Smart Meters.
Tanna's Trio is also included as it's CTBusters most popular item. These beautiful shapes add a decorative touch as well as provide health-loving orgone.
Included also is a Basic Zapper. I feel everyone should have a Zapper so they are also included in all of the new product – groups/kits. Basic Zappers kill parasites literally on-contact.
This product grouping has a discount applied, approximately 15% purchased separately these items would cost more.
Additional information
| | |
| --- | --- |
| Weight | 47 lbs |
| Dimensions | 15 × 12 × 12 in |