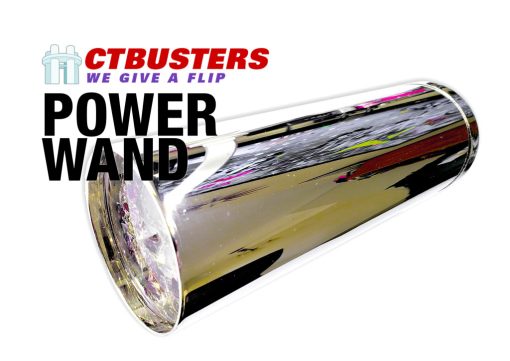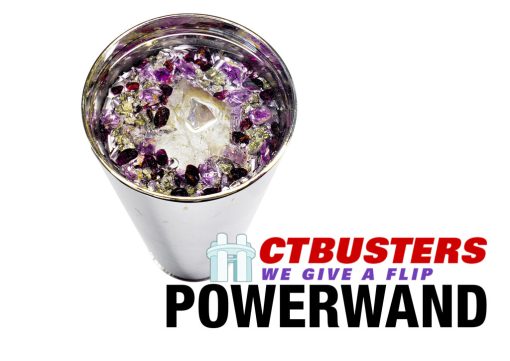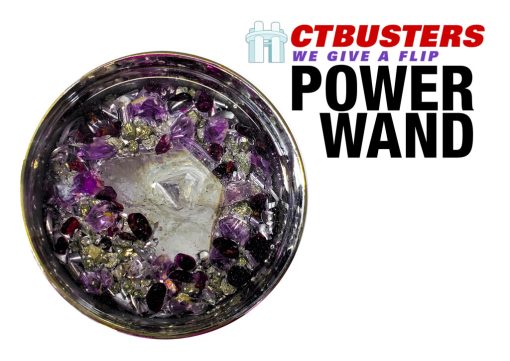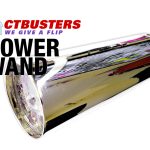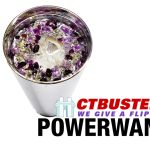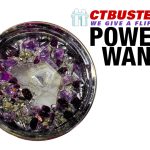 Powerwand
$379.00 – $414.95
The Powerwand is a powerful tool that broadcasts your intentions.
Powerwand
Additional information
Reviews (24)
Powerwand
The Powerwand is a powerful tool that broadcasts your intentions.
The Powerwand weighs six pounds and is 9″ x 3″. They contain a large quartz crystal that is wrapped with a Moebius coil that is powered by the same 15 Hz 555 circuit used in the Zapper and Succor Punch.  The control box is located in the base and covered with a cap. There is also four powerful neodymium magnets aligned with the crystal. The Orgonite matrix is made with clear polyester resin, aluminum and brass. Also included in the mix is emerald shist, garnet, pyrite, hematite and amethyst.
Andy's simple explanation: The Powerwand is a Succor Punch on steroids. Don Croft and I built the first one in my garage in 2002. Originally it was a plain, brown copper tube and along the way it's been made to look nicer but the original design elements are still in place. It is an extremely powerful device that channels your intentions through this and other dimensions such that your influence occurs everywhere at once! It's best to carry a Succor Punch on your person when using it to cloak, operate anonymously, a Powerwand will do it from your home, no need to carry it around. To program it simply turn it on, place your dominate hand over the crystal and say out loud your intentions. Your declaration is being applied to a scaler wave that has no programming other than your own, no pattern, like white noise. Your intentions impart onto that wave and radiate out, everywhere. Don Croft said the Powerwand was originally designed to deal with predators but it's proved to be so much more.
Here's the Powerwand Instructions included with the product:
The basic instructions for the Powerwand are simple; turn it on and state your intentions. Just place it on a table with the crystal end down. Pull off the metal cap. Flip the switch on the powerbox toward the LED light. It will flash when operating. A battery is included. Replace the cover, place it with the crystal end up and it's ready for programming.
I hold my right hand over the Powerwand's crystal when I make my intentions. but I don't think that's a requirement. I'm pretty sure you would have the same good results if you put the Powerwand under your foot, either one. Or in the next room. The point of this is the ritual aspect. And making a connection with the Powerwand. When we follow a ritual when making intentions we are making much stronger intentions. The Hindus use prayer wheels that spin and their vibrations carry the prayers into and through the Ether, which is everywhere, at once. It's a similar thing we are doing, just using a much higher-tech tool.
Also, I state out-loud my intentions as I feel there's more power there. You can make as many intentions as you want, the universe can accommodate. The Powerwand will broadcast your intent as long as it's turned on and the battery is well. If the battery dies or the unit is turned off , you need to program it again. The Powerwand is like a little broadcasting radio, only it sends out your intentions instead of just your voice. We don't run them with wall current transformers because the 60Hz freq screws it up. Don Croft taught me this many years ago. The bad frequency bleeds through and ruins the 15HZ signal. Buy cheap 9 volt batteriesat The Dollar Store, 99 Cent Store, etc.
Once you've programmed your Powerwand you don't need to have it on your person, or even nearby. It is literally a Succor Punch on steroids and is so powerful you can leave it home and you will remain mentally connected to the device, at any distance. If you set your programming in the morning, as the day goes by, whenever you remember the intentions, think of your Powerwand, see it in your mind and give the program a mental boost. Re-affi rm the intentions in your mind, boosting the message's strength.
There are other ways to program the Powerwand. You can type your intentions on paper and wrap it around it or place it under your Powerwand. That works. Doing this along with vocal intentioning is probably most eff ective. It's all ritual, which powerfully boosts what you're doing. You can devise your own rituals, methodology. You should. The point is that your intentions, through your will, is being broadcast into the Ether (everywhere) via the scaler wave produced by the Succor Punch.
That's it.
Experiment. Try different rituals until you become comfortable with it, I think you'll know when that moment arrives. Batteries last about three days with constant use, please buy the rechargeable battery kit! If I were to give any advice, it would be to wish no harm. If you are plagued by negative entities, sending them love is what messes with them the best. Sending unconditional love from your heart chakra, through a Powerwand is very, very powerful and effective.
Here's Don's description of the device:
The Powerwand is a synergistic combination of the Succor Punch and metal/resin matrix in a copper tube, special minerals added. I owe the basic idea to Bruce Stenulson, Ben Morton and Suze Hooten, who made previous combinations of the two components.
This device, though, is specifically designed to disable predators. We made it available after we ascertained that no person who is not exhibiting murderous behavior will be harmed by it. For those who have chosen a destructive and exploitive path in life, the energy from this device easily prevents them from doing harm to others. Without getting too specific, it apparently dissembles anyone who identifies strongly with a predatory thoughtfrom. This seems to happen without any conscious thought or will from the operator other than to prevent the target from doing harm. The energy is intelligently directed to create a balance within that person, however that may be accomplished. I see its action as a function of natural law, not as judgement from us or an inappropriate use of personal power.
I tested it first on myself, of course. At full blast, my energy sensitive wife, Carol, only say cobalt-blue energy flowing all over the outside of my body. It felt awfully nice.
We did a series of tests after that for friends among the active members of the cloudbuster forum from around the world who were under attack by the NSA, the Montauk consortium and other predatory agencies because of their successful atmosphere-healing and awareness work.
It's not necessary for a person to be psychic to use this. I know that because I was able to get the same apparent results without my wife, Carol's, help as with it in most cases.
In those cases, I did the work, then told Carol about it and asked her to look at the results. There are some others who can do this astral looking, of course, but if you decide to hook up with a person who is talented this way, make sure he or she has an adequately strong character and spiritual integrity first if you want reliable data.
If you perceive a threat, simply turn the Powerwand on and imagine the energy going to the source of the threat. Just the same as with the Succor Punch, there's no distance barrier and no entity can hide or shield from this energy.
Unlike the Succor Punch, though, this device has the ability to do more than just stop the predatory activity. What's remarkable, but not surprising, is that as we move up the chain of command we encounter people who are more and more bloodstained and bloodthirsty. Needless to say we haven't encountered many elected officials in these food chains. About half of them here are Men in Black, military officers and secret brotherhood adepts, though of course the first two categories are nearly always in the third one, too, and at that level it indicates regular human sacrifice, including infants.
These are the folks who now run the world. Stopping them in any moment is stopping a monstrously big crime in progress, since the world order is intent on killing most of the people on the planet right now, and they've killed countless millions already with starvation, warfare, poisoning, plagues, and mass executions throughout the world.
Carol and I truly believe that a small number of Powerwands in willing hands will terrify and dissemble the entire predatory apparatus in fairly short order so that we can have our governments back. Without the sponsorship of these predators, who literally own ALL elected officials right now through extortion, bribery and other manipulations, these politicians will be answerable to nobody but us, at last. Think of the implications.
As with the cloudbusters, this is your invitation to experience your deserved level of personal freedom and responsibility. Since I know that it simply won't work inappropriately in the hands of anyone who isn't ready to accept responsibility for it, I feel justified in making it available to the open market.
We haven't explored the healing potentials of the Powerwand yet, but judging from what I felt when I turned it on myself, I suspect that it will be a powerful tool for rejuvenation and healing on many levels.
~Don
You should get our 9 volt Li Ion batteries and charger too, The Powerwand uses a lot of juice, kills a battery in three days of continuous use and rechargeable batteries are highly recommended!
Additional information
| | |
| --- | --- |
| Weight | 7 lbs |
| Dimensions | 12 × 6 × 6 in |
| Buying Options | Powerwand Only $379.00, Add Polishing Cloth $379.00+6.95, Add Li-Ion Rechargeable Batteries $379.00+29.00, Add Polishing Cloth and Li-Ion Rechargeable Batteries $379.00+6.95+29.00 |