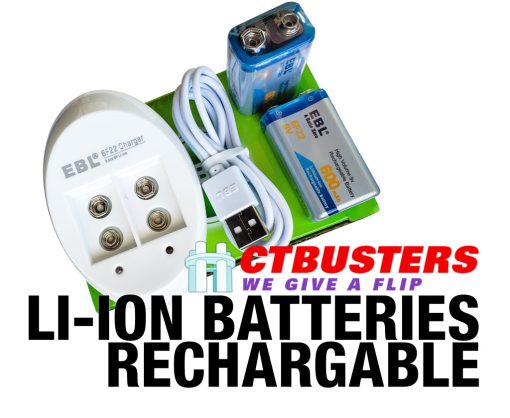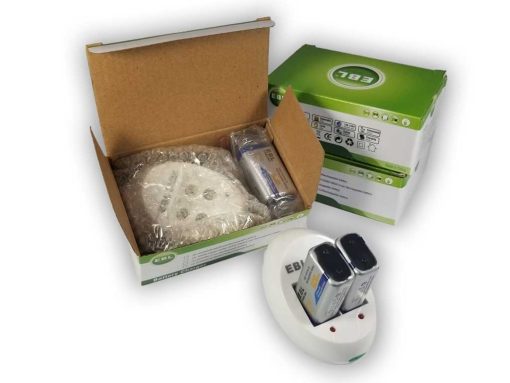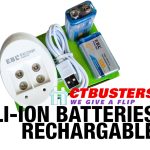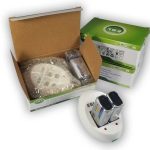 9v Rechargeable Li-Ion Batteries
$29.00
9v Rechargeable Li-Ion Batteries
Additional information
Reviews (20)
9v Rechargeable Li-Ion Batteries
The weakest link when using zappers or radionic tools, is the inferior batteries that we have been stuck with, since like, forever.
The alkaline batteries we have used for a long time seem to have degraded in recent years. I remember when 9 volt batteries always lasted at least a week, now, they last two or three days, at best. Then they go into a landfill. No matter how much they cost.
Lithium ion battery technology has finally reached us! I recently discovered these 9 volt li ion, high capacity (600MaH) batteries and they are fabulous! They run continuously for a week or more and they weigh about two-thirds as much as alkaline cells. The alkaline cells I have on hand weight 35 grams, the new Li ion cells are only 26 grams! That makes carrying a zapper in your sock or wherever a lot more comfortable. The difference in weight is noticeable.
And these batteries are rechargeable! No more buying batteries! Not for years, these batteries are rechargeable hundreds of times. With two batteries you just rotate them between your device and the charger, you'll never be powerless. After trying these batteries for a couple of weeks, I couldn't wait to make them available to my customers. The 600 MaH rating of these batteries means they are high-capacity, premium quality. 280 Mah batteries are very good, these are the best.
The charger has a protective circuit that turns itself off after the cells are charged, so you can't over-charge them or create a hazard. They operate on both 110 or 220 volt systems, automatically. No wires, the charger plugs directly into any USB port. If someone were to go, "Gee, I need a way to cheaply and efficiently power my zapper," this is the answer to that prayer. I'm excited! I can't tell you how many times I have had people complain about batteries. There's a giant need for these batteries and accompanying charger. I expect to sell a lot of them.
Once you try these and freak out over how awesome they are, please leave a review at CTBusters!
9v Li-Ion Rechargeable Battery Instructions
Download 9v Li-Ion Rechargeable Battery Instructions PDF
Additional information
| | |
| --- | --- |
| Weight | 0.3125 lbs |
| Dimensions | 5 × 3 × 2 in |